Safety relief valves are used to prevent overpressure in plants or equipment. It functions by releasing a volume of liquid from the plant if preset maximum pressure is reached. It reduces the excess pressure in a safe and sound manner. So, they are also called pressure relief valves.
Darshan Valve & Controls Manufacturer and exporter of differential safety relief valves like leser type safety relief valve, ASME safety relief valve, water safety relief valve in India.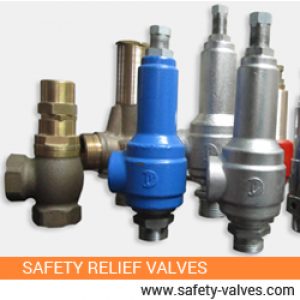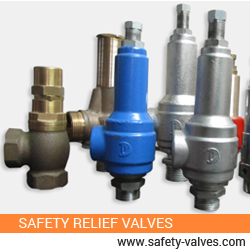 For the safety device, it is necessary to provide the best result, also in difficult conditions. The common usage of the safety valves is in the boiler. They are usually used for systems in which the working pressure of the system or vessel is supposed to be exceeded. It ideally provides overpressure protection to the system and surroundings. The pressure excess can be generated by several situations like,
We have designed and developed large range of the safety relief valves with respect to their application area.
failure of a cooling system.
electrical power failure to control the system.
Failure of the heat exchanger tubes.
In exothermic reaction, process goes uncontrollable.
Mechanical damage to plant, equipment and surroundings.
Loss of production
Injury
Big temperature changes